RN Taxidermy Classes

RN Taxidermy School
Davison, Michigan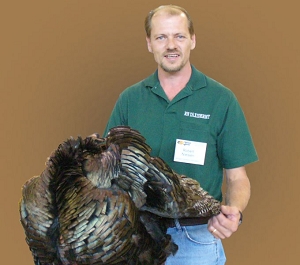 RN Taxidermy offers classes teaching the art of taxidermy. The classes are held in my Shop and are usually in sessions of two days. They are usually two Saturdays, but times and dates can be adjusted to fit your schedule. Group classes are available, but I will only teach 3 students at one time so I can offer better one on one training. Private classes are no extra charge. These classes are hands on. I show you on one specimen, while you work on your own Specimen. My classes take you from right after the kill, to the finished mount on your Wall. I teach the proper techniques, proper anatomical positioning, and the details you need to pay attention to while finishing your trophy. All classes are paid in full in advance. Specimens, manikins, and some tools are provided by the student. All other supplies are provided by RN Taxidermy. If you don't have a specimen to work on, I can order one for you, but I don't recommend that because youwouldn't get the educational part of how to measure and cape out properly. There area few basic tools you will need to get started. I will gladly order them for you ahead of time, if you need me to. My classes fill up fast and are forming now.
Call today to reserve your spot to learn the art of taxidermy with me.
RN Taxidermy
Instructor Bob Nielsen
(Above) Students at work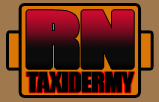 Bob Nielsen
Davison, MI 48423
810-444-0552
Email
Rntaxidermy@aol.com
COPYRIGHT © RN TAXIDERMY - WWW.MICHIGAN-TAXIDERMIST.COM - ALL RIGHTS RESERVED