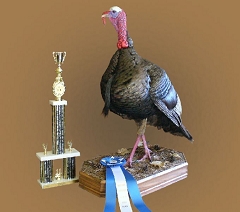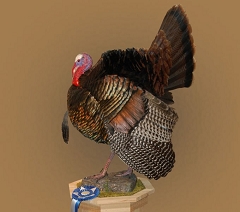 RN Taxidermy is located in Davison Michigan
Owned and operated by award winning taxidermist and wild life artist Bob Nielsen. Quality matters to me.
.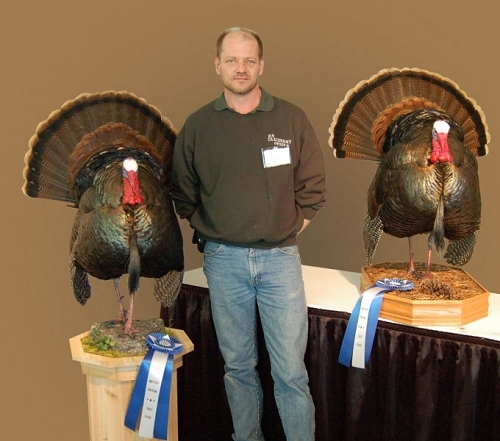 1st Place Turkey, State champion, Masters Division, 2011 State Show.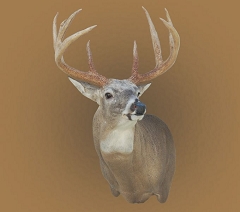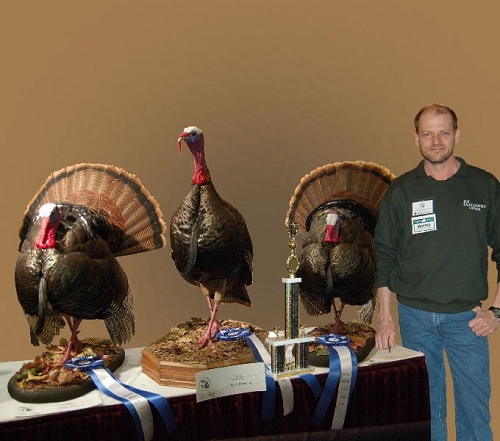 RN Taxidermy is a full service Michigan state and Federal licensed taxidermist. I have been a taxidermist since 1996. I can mount anything from a squirrel to an elk, from a blue gill to a salmon. I have fished and hunted in Michigan since I was a young boy and am very familiar with the wonderful array of fish and animals Michigan has to offer. I became a taxidermist because I wanted to be able to do the taxidermy work on my own mounts. I joined the Michigan Taxidermist Association to become a better taxidermist. I compete at the Michigan Taxidermist Association state shows in the professional, and masters division, so that I am always on the cutting edge with the newest products and techniques available. I will provide life like, anatomically correct, and good looking results with your trophy.

By competing at the Michigan Taxidermy Association shows, at the professional and masters level, I am able to insure that my customers receive the highest quality taxidermy work that will last a lifetime. I strive to bring the life back into the trophy you are so proud of. Plus I put my name and reputation in every mount I do.

If you are looking for a new taxidermist, contact RN Taxidermy in Davison Michigan to schedule an appointment. You won't be disappointed.


Servicing: Atlas, Burton, Capac, Clio, Columbiaville, Davison, Dryden, Fenton, Flint, Flushing, Genesee, Goodrich, Grand Blanc, Hadley, Holly, Imlay City, Lapeer, Linden, Metamora, Mt. Morris, Swartz Creek, all of Michigan, and all around the United States.


RN Taxidermy
Davison Mi, 48423
810-444-0552

Awards Won by RN taxidermy:



1st place standing turkey 2010, Masters division.
State champion. 2010 State show.
---


1st place strutting turkey 2009
best of category trophy, national wild turkey federation award
Michigan taxidermist association state competition Professional division
---


1st place flying turkey 2009
Michigan taxidermist association state competition Professional division
---
2nd place pheasant 2008
Michigan Taxidermist Association State Competition Professional Division
---
2nd place coyote 2008
Michigan Taxidermist Association State Competition Professional Division
---
2nd place deer 2008
Michigan Taxidermist Association State Competition Professional Division
---
2nd place large mouth bass 2008
Michigan Taxidermist Association State Competition Professional Division
---
3rd place Pheasant 2007
Michigan Taxidermist Association State Competition Professional Division
---
3rd place Turkey 2007
Michigan Taxidermist Association State Competition Professional Division
---
3rd place Deer 2007
Michigan Taxidermist Association State Competition Professional Division
---
2nd place Walleye 2006
Michigan Taxidermist Association State Competition Professional Division
---
RN Taxidermy is a Member in good standing of the
Michigan Taxidermist Association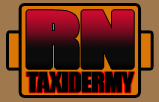 Bob Nielsen
Davison, MI 48423
810-444-0552
Hours 8am to 8pm 7 days a week
Email
Rntaxidermy@aol.com
COPYRIGHT © RN TAXIDERMY - WWW.MICHIGAN-TAXIDERMIST.COM - ALL RIGHTS RESERVED